いれ方講座:海外のお客様向けレッスン「Matcha in a relaxed style」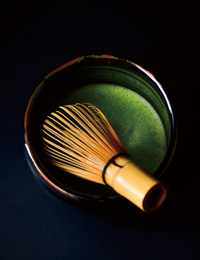 講座内容
Content of Lesson
Learn to make authentic Matcha green tea in English!
No need to worry about all the complicated protocols, simply enjoy to make the Matcha.
The seminar will show you how to prepare the Matcha, and even how to make an arranged tea perfect for a home party!
Next Lesson date: 11th January(Wed) 10:30 - 11:30am
*If you prefer a private lesson, the lesson date can be decided upon your preferred dates and school vacancy. Please note that private lesson can be held with the minimum number of 5 participants.
Should there be anything we can help, please let us know anytime.
*The courses after Feburary will be announced in the begininng of January
講座情報
Lesson information
【Venue】LUPICIA Teaschool
Address: 1-25-17 Jiyugaoka, Meguro, Tokyo 152-0035
【Course fee】2,000 (tax included)
【Capacity】 8 people
※The course is conducted in English for English speakers
Lesson date
11th January(Wed) 10:30 - 11:30am